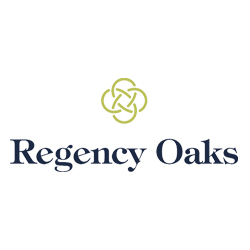 HVAC Maintenance Technician
Sorry, this job has expired.
Clearwater, FL
JOIN OUR FAMILY TODAY!

Regency Oaks is a Continued Care Senior Retirement Community. As our residents' health needs change, we offer Independent Living, Assisted Living and Long-term Care. We put our resources and programs to work so our senior residents enjoy their lifestyle to the fullest.

We offer competitive wages, benefits, training and the opportunity for growth.

Full-time employees enjoy the benefits of:
• Competitive Pay
• Medical, Dental and Vision
• 401K
• Training
• Paid Time Off
• Employee Assistance Program (EAP)
• Awards and Recognition Programs
• Referral Program

The HVAC Maintenance Tech is a member of the Maintenance Team and performs all functions under general supervision. You will be responsible for the overall upkeep and physical condition of all campus buildings; residential apartments and public areas. You're required to have a working knowledge of commercial residential building maintenance to include, but not limited to, plumbing, electrical, flooring and appliances. You will be expected to respond quickly and communicate accurately and effectively with residents and staff.

HVAC Maintenance Services include but not limited to:
• Routine and emergency repairs in residential apartments and public areas including correcting electrical malfunctions, repairing and replacing plumbing fixtures, pipes and fittings, repairing and replacing light bulbs and fixtures, repairing doors and locks, etc.
• Assists in providing initial response for malfunction of residential HVAC equipment
• Respond to emergency calls for system and equipment failure
• Completes all work orders in a timely manner while providing detailed information regarding the task(s)
• Maintaining proper levels of materials and supplies to ensure the timely and efficient completion of necessary tasks

Integrity, attendance, dependability and punctuality are essential to this job. Maintenance Tech works a regular schedule but must be available to work 'on-call' overtime when necessary.

REQUIRED EDUCATION and CERTIFICATIONS:
High School or GED
EPA Universal Certification

EXPERIENCE:
5 Years' HVAC - preferred
1-2 years of maintenance experience in a commercial real estate setting

We help senior residents create more vibrant lifestyles for themselves by promoting a culture of health, wellness, and engagement. We go the extra mile to support the overall well-being of our residents. Our diverse communities offer a range of lifestyle options. Regency Oaks fully embraces and focuses on a culture of hospitality, where the experience is EVERYTHING!

Grow your career with us!


17783